WHAT OTHERS SAY
"This will be our fifth home. Your inspection was by far the most thorough. Thank you for your time and expert inspection."
David & Katherine, Naperville
PRAIRIE HOME INSPECTION SERVICES is a small independent home and building inspection company that specializes in customer service. With more than thirty years of experience in evaluating buildings and building components we are committed to offering professional and thorough home inspection services with the specific needs of each client guiding the process. Whether you are a first time home buyer, a seasoned homeowner, a property investor, Homeowner Association or a real estate professional, you will find the services to meet your property inspection needs.
Why should you choose Prairie Home Inspection Services?
Experience. More than 30 years of experience in evaluating buildings and building components.
Professional. Our home inspections meet or exceed the stringent guidelines of the American Society of Home Inspectors.
Convenient. Home inspections are scheduled to suit the personal needs and timetable of the client.
Informative. We take the time to explain the operation, function, and the financial impact of what we inspect. We want our clients to learn as much as possible about their new home before they move in.
Specialized Equipment. Our home inspections utilize specialized equipment that includes: Carbon Monoxide Analyzer, Combustible Gas Leak Detector, Thermal Imaging Camera, Moisture Meter and GFCI Receptacle Tester.
Competitive. Our reasonable rate structure and commitment to customer satisfaction combine to provide our clients with the best inspection service available.
Reporting. Our comprehensive reports not only explain existing conditions but contain information designed to help clients plan future repairs and budget repair costs.
Satisfaction. Most of our new clients hear about us from our many satisfied customers all over the Chicagoland area. We are proud to have received top ratings from customers of Angie's list, and the Super Service Award for many years from Angie's list. References are available upon request.
Protection. We are licensed and fully insured. License# 450.000272
Pete Neuman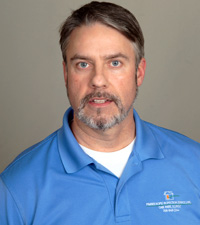 Tim Arnold